Tracee Dore Builders
ABOUT TRACEE DORE BUILDERS
Tracee Dore Brown's passion for design began as a a teenager working hand-in-hand with her father in his highly respected construction company. His drive for hard work, quality design, and construction was instilled in her while actually learning on his job sites and with his clients. While studying interior design at the University of Kentucky, Tracee was hired by one of her father's clients to design their custom home. That year, and at only 21 years old, she started Tracee Dore Interior Design. Since then, she joined the design firm Hubbuch & Co. for a couple of years, and then reopened her own business in Louisville.
After only fourteen years in practice, Tracee Dore has an extensive resume. Besides having clients on every coastline, she has worked on recognized International projects. Her jobs have been exhibited in Better Homes and Gardens, Today's Woman Magazine, Sophisticated Living, and Louisville Magazine.
Tracee now is realizing her life-long dream of designing, renovating, and building fine custom homes, just as her father did. She was awarded as one of the top designers in Homearama 2005, was runner-up in the Chicago Tribune International Design Competition, and received the Mayor's Beautification Award for an exterior renovation in Dayton, OH.
Not only is Tracee known for her exquisite interiors in numerous Bellarmine Showcases and the area's finest homes, she also designs hotels, banks, corporate headquarters, retail showrooms, as well as small businesses that want her creative touch.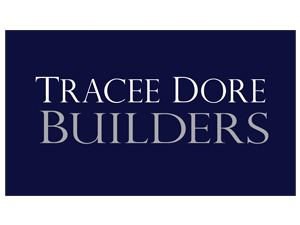 Design. Build. Renovate.
Tracee Dore Builders
107 Maple Ave
Pewee Valley, KY 40056
502-639-1944
www.doreinteriors.com